CrossFit can be used to achieve pretty much any goal, from improved health to weight loss or better performance. The Crossfit program works for everyone, from people who are just starting out to people who have trained for years!
If you've seen the CrossFitters on Instagram or competitions on TV, full of men and women with physical perfection, then you might think that their workouts are impossible for you to do. However, the contests on TV are for top competitors and assuming that you aren't looking to become the next top Crossfit games champion, the average person can still be fully capable of Crossfit workouts.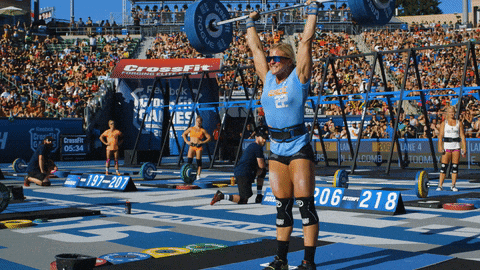 Here's 5 reasons why Crossfit can be for everyone...
1. The workouts can be scaled to suit you
Scaling modifies the movement to fit your goal. So for example, the experienced members might be trying to improve strength and might be lifting the maximum weight. Whereas if you've only just started, you may just be...